Massage Therapy
---
Self-care become even more paramount once you are expecting or have a baby.  Life becomes all about meeting someone else's needs.Taking time to let your body and mind relax is healthy for both you and your baby.  Allow our experienced massage therapist to come right to your own home and work out some of that stress from the demands of pregnancy and motherhood.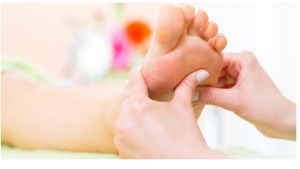 Massage can help sleep, relaxation  pregnancy & postpartum aches.
As well as being a labor doula, Abigail is our on-staff licensed massage therapist. She specializes in prenatal and postnatal massage, but offers a variety of techniques to suit everyone's needs.   She brings a relaxing energy along with her table to ease those sore tired muscles.  The massage can be customized to meet your individual needs.
In home, 60-minute massage is $110
Purchase a 3 pack of 60-minute massages for $300