Testimonials
---
Labor Support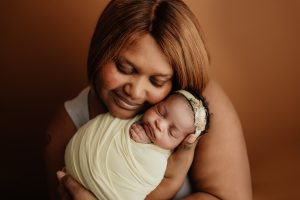 Selecting Carly = best possible decision. She asked thorough questions about our desired birth and had prompts to make us evaluate the entire process. She provided amazing pre-labor support – I experienced three weeks of prodromal labor – and gave good advice as to how to identify when labor was progressing compared with just making my day hell. She was very knowledgeable about multiple techniques we could try both during pre-labor and during labor itself. She had many recommended resources.
 -Alison
---
From our first meeting, both my husband and I were totally confident in our decision to enlist Heather as part of our team. We knew that regardless of how/where our birth happened, that having her there would help us to be more comfortable with what was happening, to not "freak out", and to hopefully stick to our plan for a natural birth. We met with Heather 3 more times in preparation for the big event. What I appreciate most is that she was respectful of our birth intentions, but also prepared us for all the possible scenarios that could happen during labor so that we wouldn't be caught off guard in case we had to pursue another course of action. In June we welcomed our healthy baby girl, free of interventions or medications. I feel very lucky, grateful for my amazing midwives, extremely proud of myself and my husband, and very thankful for our doula Heather. She helped us to feel comfortable and in control, and she was there encouraging me onwards when I was on the edge of breaking down. While the midwives and nurses were in and out, taking care of other duties and other deliveries, Heather was by my side the whole time, also helping my husband to be involved and comforting in the right ways.
– Christine
---
My birth didn't exactly go as planned with a transfer from the birth center to the hospital but thanks to Kirsten I felt supported the whole time. She never left my side and also helped my boyfriend comfort and support me. Her services were invaluable!
– Molly
---
Dina has a very comforting presence and helped make me me feel at ease during labor. When things were really painful, she seemed to know exactly what points to add pressure to, to help make things a little better. She also was really great at telling me that things I was feeling are normal — that I was feeling hot or cold. Also, she doesn't make you feel embarrassed at all – which is really important when you are giving birth!  Without Dina, I definitely don't think we would have been able to have the unmedicated birth that we wanted.
– Anna
---
Postpartum Support
What can I say about Annapolis Area Doulas? They are a gift for a family having a baby with one on one supportive care in labor, delivery and postpartum. This is something you will only do a few times in your life and surrounding yourself and your partner with someone who will educate you on normal discomforts of late pregnancy and birth, encourage position changes, massage, aromatherapy, counterpressure and other great things to help you remain focused on your goal: a healthy mamma and baby. . They give you and your family support and guidance for the most exciting experience in your life.
A doula will allow family members to take a break, get fresh air or food and they don't feel like they have abandoned you. They do not replace your midwife or physician , but are an added resource for this most precious time. They are highly trained to assist families birthing babies your way whether you choose natural, birth center, hospital, epidural, a planned cesarean section or a need to change and flex your plans as your labor progresses. They are educated to assist in breastfeeding especially that first
hour. A new and wonderful service they are offering is postpartum support at your home for help with your newborn breastfeeding, assisting with other children in the family, and some chores. This is especially great if your partner has limited time off, or all your family is back home and a little help would be nice. So What can I say ? They are wonderful and I recommend them highly!
-Laurel Naff RN, IBCLC, RLC, ( over 30 years nursing experience and over 14 years as nurse at a freestanding birth center)
---
Placenta Encapsulation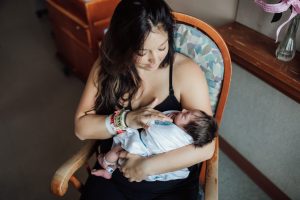 "I stumbled upon Carly's services at 39 weeks pregnant. Even with such short notice, Carly was incredibly supportive and was available to help me when my baby arrived. I had previously gone through PPD with my first two babies and went untreated; Carly was able to explain the benefits of encapsulating the placenta to help prevent PPD. I am at 2 weeks post partum and feel a complete difference! My kids deserve an energetic, functional mommy! I am incredibly grateful for Carly and this gift she's given me!" 
-Oralia
---